ESG Global Capital Impact Inc. Changes Auditor to MNP LLP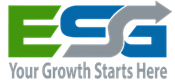 Vancouver, British Columbia – TheNewswire - October 28, 2020 - (TSXV:ESGW) (OTC:ESIFF) and (FSE:ES3G) On October 19, 2020 at the request of the Corporation and its Audit Committee, Saturna Group Chartered Accountants LLP. ("Saturna") resigned as auditor of ESG Global Impact Capital Inc (the "Corporation") and the Board of Directors of the Corporation appointed MNP LLP as its new auditor until the close of the Corporation's next annual meeting.
There were no reservations in the Saturna (former Auditor) reports for ESG Global Impact Capital's two most recently completed fiscal years or for any period subsequent to the most recently completed period for which an audit report was issued and preceding the date of the former Auditor's resignation. There were no reportable events between the Corporation and Saturna, the former Auditor. The Corporation and the board of directors extend their appreciation to Saturna for its auditing services to date.
Pursuant to National Instrument 51-102 Continuous Disclosure Obligations, the Notice of Change of Auditor, together with the letter from the Former Auditor and the letter from the MNP LLP, the Successor Auditor, have been reviewed by the Corporation's Audit Committee and Board of Directors and will be filed on SEDAR accordingly.
For more information please contact:
David Berg, CEO
ESG Global Impact Capital Inc.
E-mail:  info@esgcapitalinc.com
About
ESG Global Impact Capital Inc., is focused on Environmental and Socially responsible projects and operates as a Canadian Investment Corporation. The Board of Directors modified the business plan of the Corporation in 2020 to take into consideration the changing demands of the modern economy.
'THE EARTH DOES NOT BELONG TO HUMAN BEINGS; HUMAN BEINGS BELONG TO THE EARTH'
The TSX Venture Exchange has not reviewed and does not accept responsibility for the accuracy or adequacy of this release. Neither the TSX Venture Exchange nor its Regulation Service Provider (as that term is defined in the policies of the TSX Venture Exchange) accepts responsibility for the adequacy or accuracy of this release. This press release may contain forward-looking statements. All statements, other than statements of historical fact, constitute "forward-looking statements" and include any information that addresses activities, events or developments that the Corporation believes, expects or anticipates will or may occur in the future including the Corporation's strategy, plans or future financial or operating performance and other statements that express management's expectations or estimates of future performance