Advantage Communications Signs Contact Center Deal with Leading American BBQ Company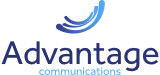 Charlottetown, Prince Edward Island, Canada – TheNewswire - May 4, 2021 - Advantage Communications Inc., (www.advantagecall.com) - a Global BPO / Contact Center leveraging innovation and analytics to deliver superior customer experiences for top brands - has signed a customer service agreement with a leading American BBQ Company.
Since working with the company, which manufacturers and sells BBQ grills, charcoal grills and smokers across North America, Advantage Communications has implemented state-of-the-art contact center technology solutions to transform the brand's customer experience and has set up a program of continual KPI improvements that will lead to more tangible results and  benefits.
In particular, Advantage Communications has leveraged its newly-launched Conversational Q speech analytics software to gain insightful data into the top 10 reasons why customers contact the American BBQ Company.
Conversational Q uses contact center artificial intelligence (AI) and machine learning to record and anaylze 100 percent of customer conversations across all channels - to underpin the entire program. Advantage Communications has created a customer service strategy that leverages Conversational Q and proactively addresses the American BBQ Company's customer needs.
With clear insight into the top customer requests, including queries such as general questions, sales orders, troubleshooting and order status,  Advantage Communications has built an omnichannel and self-service strategy specifically designed for their customers.
Combined with an IVR payment line and highly-skilled customer service agents from Advantage Communications' Mexico-based call center, First Kontact (www.firstkontact.com), The leading American BBQ Company has realized both an increase in customer satisfaction, as well as improved cost efficiencies.
"We are delighted to have partnered with this leading American BBQ Company. Through the implementation of Advantage Communication's state-of-the-art contact center technologies, we're already discovering and implementing new opportunities to care for the brand's customers," said Gregory Hough, President and CEO at Advantage Communications Inc.
"Our unique technology gives us the ability to leverage analytics, and new forms of agent support, that empower our customer service representatives to answer questions in the most seamless and frictionless way possible, helping us to build superior customer experiences on behalf of our clients."
- END -
About Advantage Communications Inc.
Advantage Communications Inc. (ACI) is an Innovative Global Customer Contact Center for top brands. ACI provides smart and efficient BPO solutions that are custom-designed to be an extension of a brand and its business model. ACI's Contact Centers are located in the USA, Canada, Jamaica, and Mexico, providing scalable multilingual solutions, reliable business continuity, and the best-branded customer experience across the board.  To learn more, visit Advantage Communications at: www.advantagecall.com
Media contact for more information:
Randy Clapp
Chief Revenue Officer
Phone: 1 (902) 370-8015
Email: randy.clapp@advantagecall.com