Pythons and crocodiles would not stop Farmer entering the field for Carbon Credits
Pythons and crocodiles would not stop Farmer entering the field for Carbon Credits
(Excuse the pun, but we could not avoid it).
October 12th, 2022 – TheNewswire - Vancouver, British Columbia - Dr. Jenny Farmer has been retained by Ventree Innovations to develop the carbon accreditation strategy at Priceless Farms in the White Nile basin in Uganda Africa. The Moringa and mixed harvest including lake weed from Lake Kyoga is the perfect crop for carbon sequestration in the agriculture sector to remove carbon dioxide from the atmosphere.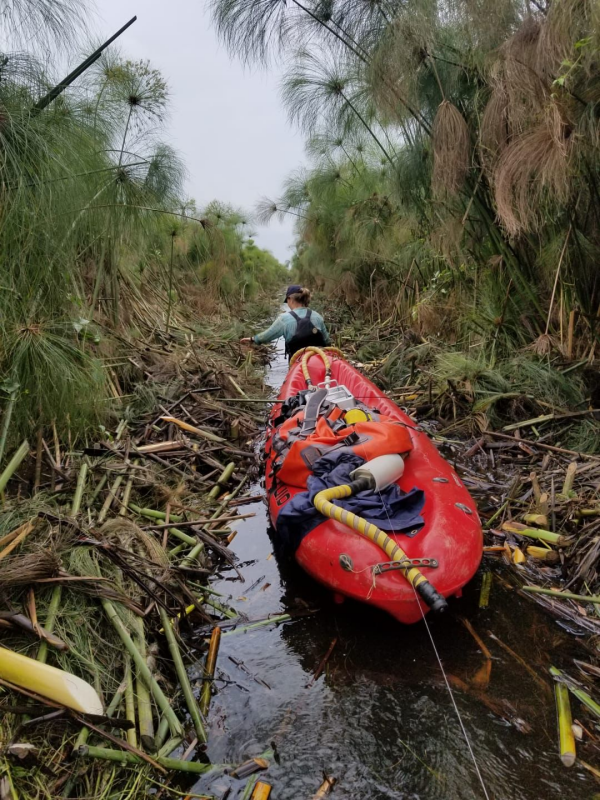 Click Image To View Full Size
If enough carbon is sequestered, and emissions reduced, then the greenhouse effect will be reduced in the future, resulting in fewer warmer days as well as less occurrence of drought and other extreme weather cycles associated with climate change.
It is appropriate that this is tackelled in the central belt of Africa, on the equator where where Uganda is experiencing the effects of climate change which have turned the seasons around with the country experiencing shorter or longer rains and harsher droughts pushing up starvation and malnutrition amongst its people.
Dr Farmer, a subject matter expert who is instrumental in establishing the African Carbon exchange will be undertaking a five-stage plan over the next six months.
Adding canopy crops, such as the miracle tree Moringa, reducing tillage, and other practices can help benefit the soil and the bottom line of the farm. Priceless Farms are creating a strategy of increased soil carbon sequestration and reduced greenhouse gas emissions from these practices, result in registry-issued carbon credits, which are increasingly in demand by major corporations.

Aaron Elton Founding partner of Ventree Innovations and CEO of Priceless Farms explains… "There are two types of carbon markets that are driving demand today, compliance markets based on governmentally imposed limits on GHG emissions and the voluntary markets (e.g., corporate sustainability reporting).  Today, most carbon markets are voluntary, incentive-based markets where companies are linking buyers and sellers of carbon credits.  The sellers, typically farmers, are paid for generating carbon credits by adopting management practices that meet specific beneficial ecosystem criteria. Farmers like ourselves will be typically paid based on the amount of carbon sequestered, either on a per-acre basis or per ton of carbon sequestered". 
Once the carbon credit is generated, it enters the market where buyers can purchase those credits to meet their sustainability goals (e.g., carbon neutral by 2040). 
Today, most transactions occur through a third-party entity (aggregator), which links sellers (farmers) to buyers (corporations) and Priceless Farms are delighted to have been selected by Thallo to be a founding partner of their exchange.
"As the demand for carbon credits intensifies, blockchain and crypto technology is uniquely positioned to help support market growth by solving persistent challenges around transparency, traceability and verification, and we are excited to be leading the challenge of developing these platforms at the farm level said Aaron"

Since carbon markets are still developing, price discovering is occurring, early pricing ranges in value, but $15-$50 per ton of carbon sequestered is common. However, the amount of carbon sequestered and practice(s) adopted will vary by individual farm.  
About Dr, Jenny Farmer
Jenny has a PhD in Biological Science. Her entire professional career has been focused on understanding carbon in tropical landscapes. Her expertise includes smallholder agroforestry carbon project development, carbon standard methodology development, the measurement and modelling of soil and tree based carbon and community based natural resource management.
About Ventree Innovations
Ventree Innovations is a dynamic young company investing in sustainable agroforestry and herbal medicine production in the tropical regions of the world. By adding value to forests through the development of a wide range of efficacious natural products, we work with indigenous communities to protect and enhance their traditional forests, which are critically needed to help the planet reverse global warming.

The company envisions becoming a global inspiration for thousands of subsidiaries and franchise-like model farms and eco-friendly processing companies while delivering only the highest quality all natural consumables through a professional online shopping experience that gives our customers the opportunity to sponsor and support the expansion of our medicinal forests in a collective effort to move humanity into a sustainable future economy.
For further information on the company, its management team, VentreeLife products,
and Priceless Farms, please visit our website www.ventreeinnovations.com.
END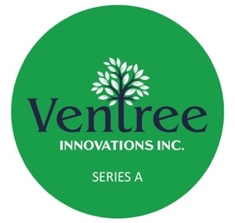 Ventree Innovations Inc
E:   info@VentreeInnovations.com
P:   +1 (604) 245-5956
W: https://www.ventreeinnovations.com