Sernova Announces Clinical Trial Investigator Presentation at the ASTS 21st Winter Symposium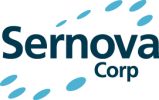 LONDON, ONTARIO - TheNewswire - November 30, 2020 - Sernova Corp. (TSXV:SVA) (OTC:SEOVF) (FSE:PSH), a leading clinical-stage regenerative medicine therapeutics company, is pleased to announce that Dr. Piotr Witkowski, principal investigator in Sernova's ongoing Phase I/II clinical trial, A Safety, Tolerability and Efficacy Study of Sernova's Cell Pouch™ for Clinical Islet Transplantation will present data and observations from the trial in an oral presentation delivered at the American Society of Transplant Surgeons 21st Annual State of the Art Winter Symposium.
Dr. Witkowski, Director, Pancreatic and Islet Transplant Program at the University of Chicago, is scheduled to deliver his presentation, Islet Allotransplantation Into Pre-Vascularized Sernova Cell Pouch™ – Preliminary Results From The University of Chicago, to more than 600 transplant professionals as part of the Oral Abstract Session II on January 15, 2021 at 2:05 PM. Further details on the program and registration can be found on ASTS Winter Symposium website (https://asts.org/events-meetings/winter-symposium)
ABOUT ASTS AND THE 21st ANNUAL STATE OF THE ART WINTER SYMPOSIUM
The American Society of Transplant Surgeons represents approximately 1,900 professionals dedicated to excellence in transplantation surgery. ASTS advances the art and science of transplant surgery through patient care, research, education, and advocacy.
ASTS 21st Annual State of the Art Winter Symposium will be held virtually January 14 – 16, 2021.
Beginning on January 14, the sessions will be available virtually to disseminate the latest science in transplantation surgery.
ABOUT SERNOVA'S CLINICAL TRIAL
Sernova is conducting a Phase I/II non-randomized, unblinded, single-arm, company-sponsored trial to assess the safety and tolerability of islet transplantation into the company's patented Cell Pouch in diabetic subjects with hypoglycemia unawareness. The primary objective of the study is to assess the safety of the Cell Pouch following implantation and transplantation. The secondary objective is to assess efficacy through a series of defined measures. Patients enrolled in Sernova's clinical trial are incapable of producing C-peptide, a biomarker for insulin produced by islet cells.
Eligible subjects are implanted with Cell Pouches. Following the development of vascularized tissue chambers within the Cell Pouch, subjects are then stabilized on immunosuppression, and a dose of purified islets, under strict release criteria, is transplanted into the Cell Pouch.
A sentinel pouch is removed for an early assessment of the islet transplant. Subjects are followed for additional safety and efficacy measures for approximately six months. At this point, a decision will be made with regards to the transplant of a second islet dose with subsequent safety and efficacy follow-up. Patients will be then further followed for one year to assess longer-term safety and efficacy.
For more information on the clinical trial, please visit www.clinicaltrials.gov/ct2/show/NCT03513939.
For more information on enrollment and recruitment details please visit www.pwitkowski.org/sernova.
ABOUT SERNOVA CORP.
Sernova Corp is developing regenerative medicine therapeutic technologies using a medical device and immune protected therapeutic cells (i.e. human donor cells, corrected human cells, and stem cell-derived cells) to improve the treatment and quality of life of people with chronic metabolic diseases such as insulin-dependent diabetes, blood disorders including hemophilia, and other diseases treated through replacement of proteins or hormones missing or in short supply within the body. For more information, please visit www.sernova.com
For further information contact:
Dominic Gray
Sernova Corp
Tel: (519) 858-5126