Dr. Patrick Moore joins board of International Climate Science Coalition Canada
OTTAWA, CANADA - TheNewswire - 22 June 2022 - The International Climate Science Coalition – Canada (ICSC – Canada) is pleased to announce the addition of Dr. Patrick Moore to its board of directors.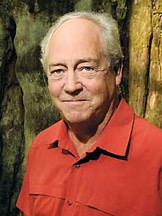 Dr. Moore has been a leader in the international environmental field for over 40 years. He is a co-founder of Greenpeace serving nine years as President of Greenpeace Canada and seven years as a Director of Greenpeace International. He was a driving force shaping policy and direction for Greenpeace for 15 years (1971-1986) while it became the world's largest environmental activist organization. He is Chairman and Chief Scientist at Ecosense Environmental and a leader in the Campaign to Allow Golden Rice Now.
"We are excited to have Dr. Moore join our team," said Tom Harris, Executive Director of ICSC – Canada (www.icsc-canada.com). "His knowledge and experience in the environmental movement is second to none. He brings much needed perspective and common sense to the climate change debate."
ICSC – Canada is a not-for-profit coalition of scientists, economists and energy policy experts working to promote a better understanding of climate science and to foster a rational, evidence-based discussion about sensible and realistic responses to climate change.
​
Dr. Moore founded and chaired the BC Carbon Project in 1990, a group that worked to develop a common understanding of climate change. The next year, he founded Greenspirit, a consultancy focusing on environmental policy and communications in natural resources, biodiversity, energy, and climate change.
Dr. Moore was a member of the British Columbia government-appointed Round Table on the Environment and Economy from 1990 - 1994. He worked to build awareness of the benefits of renewable earth energy technology as Vice President, Environment and Government Affairs (1995-1998) for Waterfurnace International, the largest manufacturer of geothermal heat pumps for residential heating and cooling with renewable earth energy.
​
​As Chair of the Sustainable Forestry Committee of the Forest Alliance of British Columbia from 1991 - 2002, he led the process of developing the "Principles of Sustainable Forestry" which have been adopted by a majority of the industry.
Dr. Moore holds an Honours B.Sc. degree in Forest Biology and Ph.D. in Ecology, both from the University of British Columbia and an Honorary Doctorate of Science from North Carolina State University. He is a recipient of the (U.S.) National Award for Nuclear Science and History (2005) and the Ford Foundation Fellowship (1969-1972).
Dr. Moore is the author of Fake Invisible Catastrophes and Threats of Doom, which was reviewed by ICSC – Canada researcher Mary-Jean Harris here.
Learn more about Dr. Moore at Patrick Moore | ICSC - Canada.
-30-
For more information contact Tom Harris 613-728-9200 or icsc.tom.harris@gmail.com

​