ESGW Appoints Renewable Energy Professional to its Board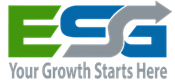 Vancouver, B.C. - TheNewswire - February 26, 2021 - (TSXV:ESGW) (OTC:ESIFF)  (Frankfurt:ES3) - ESG Global Impact Capital Inc. ("ESGW" or "the Company) is pleased to announce that Mr. Eugene Hodgson has agreed to join the Company's Board of Directors to fill the vacancy arising from the resignation of Julie Zhu.
Mr. Hodgson is an accomplished and widely respected Senior Executive with over 30 years of experience. An agile networker he connects businesses with expertise and financing sources. A strategic Board Member for a number of companies, industries associations and community groups, he has held leadership roles in both the private and public sector. Serving as CEO, CFO and strategic advisor, he has helped build numerous companies in the technology, renewable energy, and natural resources sectors. Mr. Hodgson is a sought-after public policy and government relations advisor having worked for the BC and NWT Governments, where he spent his formative years. A seasoned negotiator, he is a specialist in First Nations relations and business development. Mr. Hodgson served on the Gitzugluka First Nations Economic Development Board, set up to advise the Federal Government on strategies to increase economic participation of Indigenous peoples in the Canadian economy. While Vice President of Corpfinance (Western Region) he worked on several First Nations renewable energy projects on the West Coast.  
Mr. Hodgson is also a proven fund raiser and advocate, volunteering on various business and community associations over his life and career. He co-founded Families for School Seismic Safety (FSSS) which successfully secured over $2 billion in funding for BC school seismic upgrades. He also served on the National Tourism Advisory Board, CANWEA Public Affairs Cmte., IPPBC Advisory Board and Chair of the IPPBC Governance Review Cmte., CEABC Marketing Cmte. and the Vancouver Board of Trade as a Director and Chair of the Communications Committee. Mr. Hodgson is a recipient of the Queen's Silver Jubilee Medal. Mr. Hodgson is a graduate of the University of Calgary with a BA in Economics and Political Science.
"On behalf of the board, I am pleased to welcome Eugene Hodgson. ESG will benefit greatly from Eugene's experience in early stage ventures and achieving the Company's goal of uncovering value while investing in environmental and socially responsible projects", said David Berg, Chief Executive Officer of ESG Global Impact Capital Inc.
The Company also wishes to announce it has granted 1,500,000 stock options to Directors, Officers and Consultants at a price of $0.35 expiring February 28, 2023. The options will vest as to one -half in three months and one-half in six months.
ON BEHALF OF THE BOARD
"David Berg" Chief Executive Officer and Director
About
ESG Global Impact Capital Inc., operates as a Canadian investment issuer company. The Board of Directors modified the business plan of the company in 2020 to take into consideration the changing demands of the modern economy and social changes taking place. We are focused on environmental and socially responsible projects.
The TSX Venture Exchange has not reviewed and does not accept responsibility for the accuracy or adequacy of this release. Neither the TSX Venture Exchange nor its Regulation Service Provider (as that term is defined in the policies of the TSX Venture Exchange) accepts responsibility for the adequacy or accuracy of this release.
This press release may contain forward-looking statements. All statements, other than statements of historical fact, constitute "forward-looking statements" and include any information that addresses activities, events or developments that the Company believes, expects or anticipates will or may occur in the future including the Company's strategy, plans or future financial or operating performance and other statements that express management's expectations or estimates of future performance