Vancouver, BC / TheNewswire / May 16 2018 - The General Bytes Bitcoin ATM located at the cryptocurrency exchange, Einstein Exchange, in Vancouver, BC, Canada is the first to support FLASH.
This positions FLASH directly beside heavyweights in the space as the machine also supports Bitcoin, Ethereum and Litecoin; three of the six largest cryptocurrencies by market capitalization.
This represents an important step towards FLASH establishing itself as a major player with several important milestones just around the corner.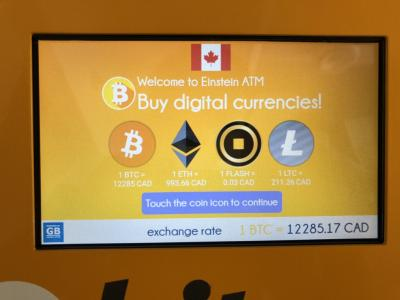 What is FLASH?
The FLASH project is an ecosystem that is building towards a brighter future. Utilizing enhanced Litecoin core Blockchain technology, FLASH is a community supported project developed for all people that offer fast transactions with low fees.
There are only 900M coins available of which were distributed at the beginning of the project. No ICO's, no developer funds and zero inflation; Our goal is a to create a safe, secure and resilient environment for our community to thrive.
Website: https://flashcoin.io Contact: comms@flashcoin.io