Trump? Clinton? How about Italy?
It's not too late to escape!
Chicago / TheNewswire / November 9 2016 -  If you're one of those people saying if so and so wins tomorrow I'm leaving, A Toast to Travel is ready to accommodate! It's not too late to join our exclusive bespoke trips over Christmas and New Years to Tuscany.
Recover from the nastiness of the election and get a reprieve before our next president takes office by relaxing in total luxury on a weeklong holiday escape over the holidays.
While most people are leaving milk for Santa, you'll be toasting la dolce vita in Florence. A Toast to Travel's weeklong boutique experiences are lead by John and Natalie, an American couple who are THE experts in Tuscany. You'll benefit from their time living in Italy when they discovered the best the region has to offer and cultivated relationships that ensure you will see Italy like a local. From meals at the best neighborhood ristoranti, to tastings at small vineyards with special access, and to special holiday bonuses like:
-Christmas Eve Mass led by the Cardinal of Florence at the Duomo

-A visit to Christmas Markets

-A New Years Eve of the Eve dinner at a 1400's castle turned winery where Leonardo da Vinci painted the Mona Lisa

-A special New Years Eve Dinner and Celebration
The holiday trips include all the food, wine, art, history and architecture that are hallmarks of A Toast to Travel experiences. Guests enjoy:
-Museum and city tours led by a native Florentina certified guide
-A unique culinary experience at one of the oldest Florentine restaurants which has one of the last wood fired grills in the city
-A gelato tasting at one of Florence's oldest gelateria
-Exclusive cooking class with the chef at a five-star hotel in Florence
A Toast to Travel groups are always small, ensuring good camaraderie and the ability to keep the schedule flexible to cater to the group's interests and desires in the moment. All of our travel within the region is done via Mercedes vehicles-never, ever a tour bus!
For detailed information about Christmas in Tuscany please visit:
http://www.atoasttotravel.com/new-d-christmas-in-tuscany
For more information on how to ring in 2017 in Tuscany, visit:
http://www.atoasttotravel.com/new-d-new-years-in-tuscany
To arrange an interview or for images please contact Tammy Petersen at tammy@myretreatsunlimited.com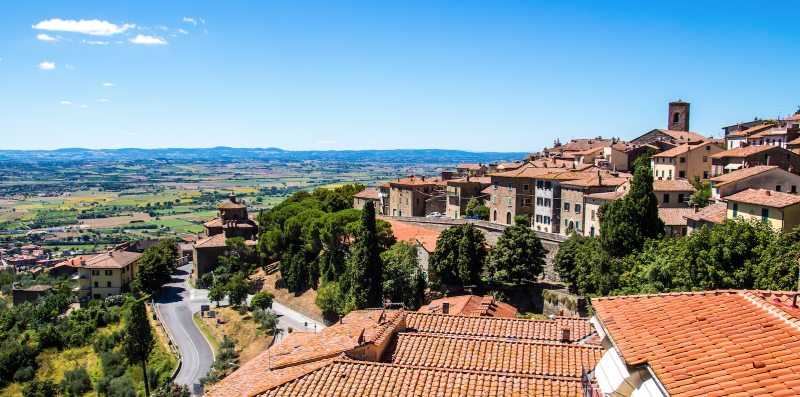 Click Image To View Full Size