Iplayco Announces Agreement to be Acquired by TSL888 Investments for CDN$0.50 Per Share in All-Cash Deal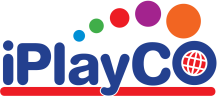 Langley, BC - TheNewswire - October 31, 2019 - Iplayco Corporation Limited (TSXV:IPC) (OTC:IPPQF) ("Iplayco" or the "Corporation") announces that it has entered into a definitive agreement (the "Agreement") with TSL888 Investments Inc. ("TSL"), whereby TSL will acquire Iplayco in an all-cash transaction valued at approximately CDN$5.11 million.
Under the terms of the Agreement, TSL will acquire all of the outstanding common shares of Iplayco (the "Shares") under a plan of arrangement (the "Arrangement") for CDN$0.50 in cash per Share. The purchase price represents a 61.29% premium over Iplayco's closing Share price on October 30, 2019. Upon completion of the Arrangement, Iplayco will become a wholly owned subsidiary of TSL. Sharlene Faye Lim and Ivy Michelle Lim, who control TSL, have guaranteed TSL's obligations under the Agreement.
In connection with the Arrangement, TSL has agreed to provide Iplayco with a six-year term loan in the amount of US$2 million.
Closing of the Arrangement is subject to various conditions, which are standard for a transaction of this nature, including receipt of Iplayco shareholder, court and regulatory approvals.
A special meeting of Iplayco's shareholders (the "Meeting") to consider and, if thought fit, approve the Arrangement will be held as soon as practicable. Full details of the Arrangement will be set out in a Management Information Circular that Iplayco will prepare in respect of the Meeting. The Arrangement is expected to close in December 2019.
Iplayco's Board of Directors has unanimously approved the Arrangement and recommends that Iplayco shareholders vote in favour of the Arrangement at the Meeting, or in advance via either mail-in ballot or an electronic voting system to be managed by the Corporation's transfer agent. Directors and executive officers of Iplayco, who collectively own or control approximately 24% of the Shares, have entered into voting support agreements with TSL pursuant to which they have agreed, among other things, to support the Arrangement and vote their Shares in favour of the Arrangement.
Evans & Evans, financial advisor to the special committee of independent directors of Iplayco (the "Special Committee"), has provided an opinion to the Special Committee that, as of the date of such opinion and subject to the assumptions, limitations, and qualifications stated in such opinion, the consideration offered by TSL under the Arrangement is fair, from a financial point of view, to Iplayco's shareholders.
Pursuant to the Agreement, Iplayco is subject to customary non-solicitation covenants. In the event a superior proposal is made to Iplayco, TSL has the right to match such proposal. Under certain circumstances where the Arrangement is not completed with TSL, Iplayco has agreed to pay a termination fee of CDN$250,000 to TSL.
"Iplayco has managed to expand sales significantly in recent years but translating that growth into the consistent profitability equity investors expect has proven challenging, and this is reflected in the price of the company's shares," said Scott Forbes, President and Chief Executive Officer of Iplayco. "As a result, our management team has been exploring strategic alternatives to provide shareholders an immediate and meaningful increase in the value of their shares, seeking a plan that is robust and features a high degree of certainty. Iplayco management and directors feel strongly that under present circumstances, TSL is offering our shareholders an attractive premium over the current value of their investment and that it should be accepted."
Commenting on the transaction, TSL executive Sharlene Faye Lim said: "Iplayco has a long history of providing play structures that children around the world enjoy every day and is a leader in its industry. TSL looks forward to providing the various forms of support Iplayco needs to nurture its core business, support and anticipate the diverse needs of its customers, and drive new opportunities for innovation. As a private company, Iplayco will be able to make strategic investments for sustainable and profitable growth, while remaining agile and focused on operational excellence. We are excited to partner with Iplayco's management team as it embarks on this new chapter."
Copies of the Agreement, voting support agreements, Management Information Circular, and certain related documents will, as they become available, be filed with securities regulators and be freely accessible on SEDAR at www.sedar.com under Iplayco's profile.
Shareholders with questions about the Agreement, the Board of Directors' recommendation, or other issues related to the proposed transaction are encouraged to contact Iplayco Chief Financial Officer Max Liszkowski at ir@iplayco.com or 1-604-607-1111.
About Iplayco Corporation Limited
Iplayco is a leading manufacturer of premium-quality, fun, safe and durable indoor playgrounds for children. In its 20-year history, Iplayco has supplied playgrounds to over 60 countries worldwide. For more information, please visit www.iplaycoltd.com
About TSL888 Investments Inc.
TSL888 Investments Inc. is affiliated with LTS Pinnacle Holdings, Inc. ("LTS"), a family owned retail and real estate conglomerate based in the Philippines. LTS owns and operates seven shopping malls with over 2.2 million square feet of retail space, attracting over 40 million visitors annually. It also owns and operates 31 supermarkets, 30 department and hardware stores, 51 pharmacies and over two dozen other retail businesses throughout the Philippines. For more information, please visit www.nccc.com.ph
Cautionary Note Regarding Forward-looking Statements
This news release contains "forward-looking statements" and certain "forward-looking information", within the meaning of applicable Canadian securities legislation, concerning the business, operations, financial performance and condition of the Corporation. Forward-looking statements and information can generally be identified by the use of forward-looking terminology such as "may", "will", "should", "expected to", "intend", "continue", "plans", or similar terminology. Forward-looking statements and information are based upon certain assumptions and other important factors that, if untrue, could cause the actual results, performances or achievements of the Corporation to be materially different from future results, performances or achievements expressed or implied by such statements. Such statements and information are based on numerous assumptions regarding present and future business strategies and the environment in which Iplayco will operate in the future including but not limited to statements with respect to the announced transaction, the requisite regulatory and shareholder approvals in respect thereof, the completion of the acquisition, and proposed future transactions Iplayco may undertake and their expected timing. Forward-looking statements and information are subject to known and unknown risks, uncertainties and other important factors that may cause the actual results, level of activity, performance or achievements of Iplayco to be materially different from those expressed or implied by such forward-looking statements and information, including but not limited to: risks related to the requirement for shareholder and regulatory approvals for the acquisition, risks related to the acquisition not being completed in the event that the conditions precedent thereto are not satisfied, fluctuation in foreign exchange rates and interest rates; stock market volatility; the impact of general business and economic conditions; risks related to international operations and government relations; liability, competition, loss of key employees and other related risks and uncertainties. Although Iplayco has attempted to identify important factors that could cause actual results to differ materially from those contained in forward-looking statements and information, there may be other factors that cause results not to be as anticipated, estimated or intended. There can be no assurance that such statements will prove to be accurate, as actual results and future events could differ materially from those anticipated in such statements. Accordingly, readers should not place undue reliance on forward-looking statements or information. Iplayco does not undertake to update any forward-looking information that are contained or are incorporated by reference, except in accordance with applicable securities laws. Important factors that could cause actual results to differ materially from the Corporation's expectations are disclosed elsewhere in documents that are available to the public.
For more information, please contact:
Iplayco Corporation Limited
Max Liszkowski
Chief Financial Officer and Director
1-604-607-1111
This announcement is for informational purposes only and does not constitute an offer to purchase, a solicitation of an offer to sell the shares or a solicitation of a proxy.
Neither TSX Venture Exchange nor its Regulation Services Provider (as that term is defined in the policies of the TSX Venture Exchange) accepts responsibility for the adequacy or accuracy of this release.