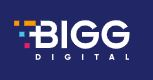 VANCOUVER, BC / TheNewswire / February 8, 2018 - BIG Blockchain Intelligence Group Inc. ("BIG" or the "Company")(CSE:BIGG)(WKN:A2JSKG)(OTC:BBKCF) is pleased to announce its interview on BNN airing Saturday February 10 & Sunday February 11, 2018 - BTV-Business Television visits 5 companies in the Blockchain sector: the most revolutionary technology since the internet: Full Episode

BIG Blockchain Intelligence Group (BIGG:CSE) - This regulation technology can trace, track, and monitor Cryptocurrencies at a forensic level for law enforcement, regulators, retailers, and the financial industry. See Feature Here

BTV, a half-hour weekly investment news program, profiles emerging companies across Canada and the US to bring investors information for their portfolio and investment decisions. With Host Taylor Thoen, BTV interviews experts, top analysts, plus features companies at their location for an insightful business perspective.

BTV BROADCAST TIMES: CANADA: BNN - Saturday Feb 10 @ 8:00pm EST, Sunday Feb 11 @ 9:30pm EST Bell Express Vu - Saturday Feb 10 @ 8:00pm EST, Sunday Feb 11 @ 9:30pm EST

Air Canada: TV Seatback Business Channel

U.S. National: Biz Television Network - Sun Feb 18 @ 10:00pm & 4:30pm PST, Sat Feb 24 @ 9:00pm PST
We also have had a recent interview posted on;
https://www.newsbtc.com/2018/02/08/bitcoin-for-campaign-contributions-on-the-rise-in-the-u-s/

Here is the link to a recent article:
http://abcnews.go.com/Politics/bitcoin-popular-political-campaign-donations/story?id=52873921

On behalf of the board of Directors,

Lance Morginn
CEO / Director
D: 1-778-819-8702
email: lance@blockchaingroup.io

About BIG Blockchain Intelligence Group Inc.

BIG Blockchain Intelligence Group Inc. ("BIG"), has developed from the ground up a Blockchain agnostic search and analytics engine allowing RegTech, Law Enforcement & Government Agencies to trace, track and monitor cryptocurrency transactions at a forensic level. Our commercial product, BitRank Verified(R), offers a "risk score" for bitcoin wallets allowing banks, exchanges and eCommerce sites to meet traditional regulatory/compliance requirements.

For more information and to register to BIG's mailing list, please visit our website at www.blockchaingroup.io. Follow @blocksearch on Twitter. Or visit SEDAR at www.sedar.com.

Forward-Looking Statements:

Certain information set forth in this news release may contain forward-looking statements that involve substantial known and unknown risks and uncertainties. By their nature, forward-looking statements involve numerous assumptions, known and unknown risks and uncertainties, both general and specific that contribute to the possibility that the predictions, estimates, forecasts, projections and other forward-looking statements will not occur. Many of these risks and uncertainties are beyond the control of the Company, including but not limited to, the future business operations of BIG. Important factors that could cause actual results to differ materially from BIG's expectations include, consumer sentiment towards BIG's products and Blockchain technology generally, technology failures, competition, and failure of counterparties to perform their contractual obligations. Readers are cautioned that the assumptions used in the preparation of such information, although considered reasonable at the time of preparation, may prove to be imprecise and, as such, undue reliance should not be placed on forward-looking statements.

Forward-looking statements contained in this news release are expressly qualified by this cautionary statement. The forward-looking statements contained in the news release are made as of the date of this news release, and the Company does not undertake any obligations to update publicly or to revise any of the included forward-looking statements, whether as a result of new information, future events or otherwise, except as expressly required by applicable securities law.

The CSE does not accept responsibility for the adequacy or accuracy of this release.