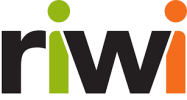 September 11, 2018 / TheNewswire / Toronto, ON - RIWI Corp. (CSE: RIW) (the "Company" or "RIWI") is pleased to announce that it has won new security-related business in August of over US $2 Million in aggregate, including option years. In addition to these new contract wins in August, an agency of the US Department of State ("DoS") exercised its first option year to award RIWI with US $250,000 in more funding for online data collection until September 2019.
One new RIWI contract is for a G7 agency. RIWI expects to win other contracts from this client over the next 10 years. A second contract relates to countering violent extremism on the Internet, funded by the Human Rights Support Mechanism ("HRSM"), administered by Freedom House and awarded by the United States Agency for International Development. RIWI expects DoS to issue annual renewals of US $250,000 to RIWI for at least three more years. RIWI also expects more contracts under the HRSM for the next three years.
"Our business model of winning long-term recurring revenues with an amazing and growing client base is proving successful," said Mr. Seeman, RIWI's Chief Executive Officer.
RIWI is also pleased to announce that it has expanded its suite of cyber-security offerings. RIWI's services include tracking the changing technical strength of the Internet infrastructure in conflict states, identifying cyber-threats and misinformation campaigns that target corporations, and countering violent extremism across the world.
About RIWI
RIWI is a global trend-tracking and prediction technology firm. For the finance, security, consumer goods and humanitarian aid sectors, RIWI offers global surveys, predictive analytics, message testing and risk monitoring anywhere in the world through long-term agreements and monthly subscriptions.
RIWI CORP.

Signed: "Neil Seeman"

Neil Seeman, Chief Executive Officer

For more information, please contact:

Daniel Im, Chief Financial Officer

danielim@riwi.com | 1-416-205-9984 ext. 2

CAUTION REGARDING FORWARD-LOOKING INFORMATION:

Information and statements contained in this news release that are not historical facts are "forward-looking information" within the meaning of Canadian securities legislation that involves risks and uncertainties. Forward-looking information included herein is made as of the date of this news release and RIWI does not intend, and does not assume any obligation, to update forward-looking information unless required by applicable securities laws. Forward-looking information relates to future events or future performance and reflects management of the Company's expectations or beliefs regarding future events. This forward-looking information is based, in part, on assumptions and factors that may change or prove to be incorrect, thus causing actual results, performance or achievements to be materially different from those expressed or implied by forward-looking information.