Announcing FLASHCON 2018: A FLASH community event with lead sponsor Binary Financial
FLASH is pleased to announce that FLASHCON 2018 will be held on June 29th and 30th at the Trump International Hotel and Tower in beautiful Vancouver, BC Canada.
With Binary Financial as lead sponsor this event provides the FLASH community a unique opportunity to meet the core team, network with other community members and leaders and share ideas for the future of FLASH.
For more information or to RSVP please email patty@flashcoin.io.
#gofaster
What is FLASH?
The FLASH project is an ecosystem that is building towards a brighter future. Utilizing enhanced Litecoin core Blockchain technology, FLASH is a community supported project developed for all people that offer fast transactions with low fees. There are only 900M coins available, all of which were distributed at the beginning of the project. No ICO's, no developer funds and zero inflation; our goal is to create a safe, secure and resilient environment for our community to thrive. Website: https://flashcoin.io Contact: comms@flashcoin.io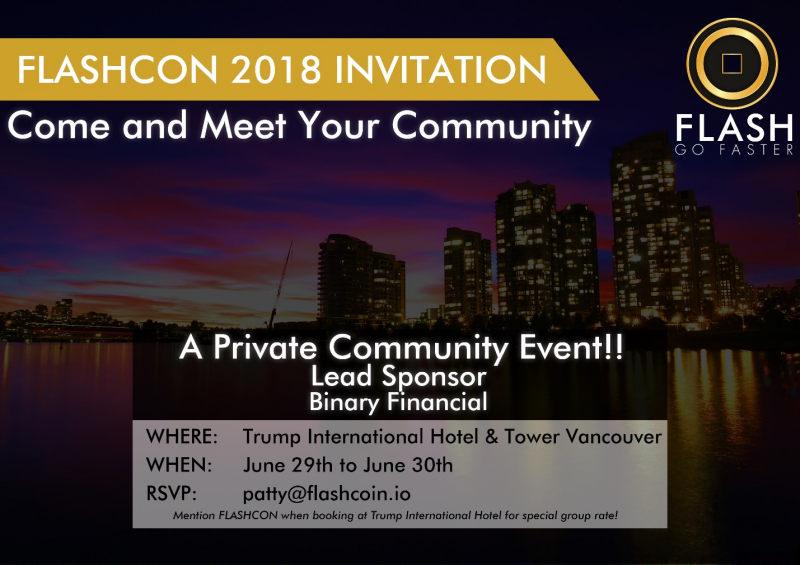 Click Image To View Full Size