Cannabis Hotels Introduces Canada's First Openly Cannabis Friendly Resort in Partnership with Sir Sam's Inn & Spa
Cannabis Hotels Introduces Canada's First Openly Cannabis Friendly Resort in Partnership with Sir Sam's Inn & Spa
Eagle Lake, ON - CANNABIS Hotels online travel advisory is thrilled to announce the listing of Canada's first publicly cannabis-friendly resort in a collaboration with Sir Sam's Inn & Spa in Eagle Lake, Ontario.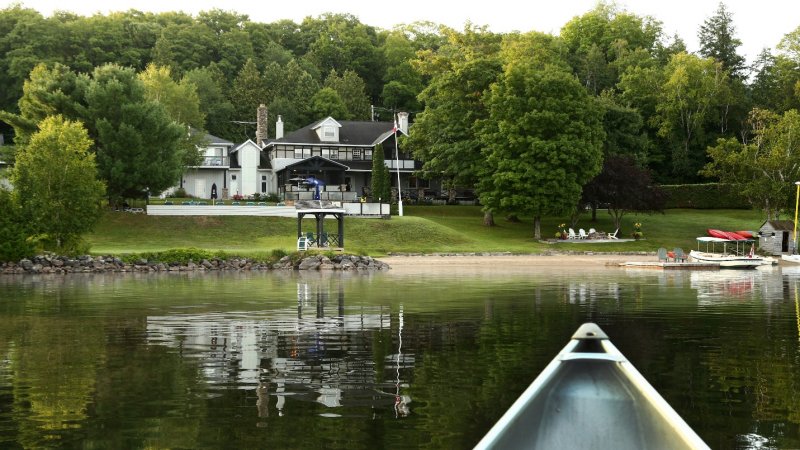 Click Image To View Full Size
This year marks the 100th year anniversary of one of Muskoka's most iconic resorts
By partnering with Sir Sam's Inn & Spa, Cannabis Hotels is excited to support Canada's emerging cannabis tourism industry. Founder and CEO of Cannabis Hotels, Wendy Forwell, says: "Sir Sam's Inn & Spa is taking a leadership role in developing Ontario as a premium Cannabis Tourism destination, which will open opportunities for others across the province and build Canada's brand internationally. We are so pleased to be partnered with this resort as they take this important step for the industry."
Based in the picturesque Haliburton Highlands, Sir Sam's Inn & Spa offers an authentic Canadian getaway with quintessential experiences such as kayaking, hiking, sailing, lake activities and evening bonfires through summer. Winter offers downhill skiing, dogsledding and some of Ontario's best snowmobiling.
Sir Sam's Inn & Spa boasts 100 years of history, and the decision to make this resort cannabis friendly is a milestone for both the resort, and the entire country as the Inn plays a key role in the emerging cannabis tourism industry. Jon Massey, the resort's Director of Business Development shares his perspective: "At Sir Sam's we strive to give our guests upscale experiences that are unique to our region, our history and our culture. It's important to be proactive in our industry to ensure an inclusive experience for all guests staying with us, whether they are using cannabis or not."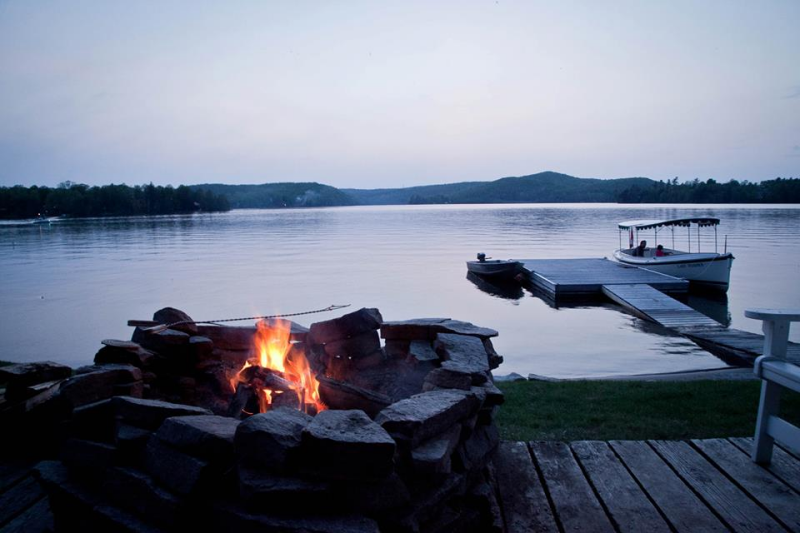 Click Image To View Full Size
Visitors to Sir Sam's enjoy sweeping views of Eagle Lake
Sir Sam's Inn & Spa's Cannabis-Friendly Amenities and Experiences Highlighted on Cannabis Hotels
Once the estate of historic Canadian Minister Sir Samuel Hughes, the peaceful resort continues to provide "tranquil escapes for couples and friends to relax, in our adults only environment and reconnect in the heart of nature".
While cozy wood-burning fireplaces are offered in resort amenities, smoking/vaping is not permitted in the resort's luxury suites. Instead, guests have access to balconies with smoking/vaping privileges overlooking Eagle Lake, as well as smoking/vaping in designated areas. With infused edibles and oils becoming legal in the fall and infused drinks coming shortly, they are expecting no impact or disturbance to other guests.
Along with providing lakeside accommodations and private cottages, Sir Sam's Inn & Spa aims to please all human senses, from sweeping lake views to ghost stories around the lakeside campfire to world-class relaxation at the unique WaterSpa.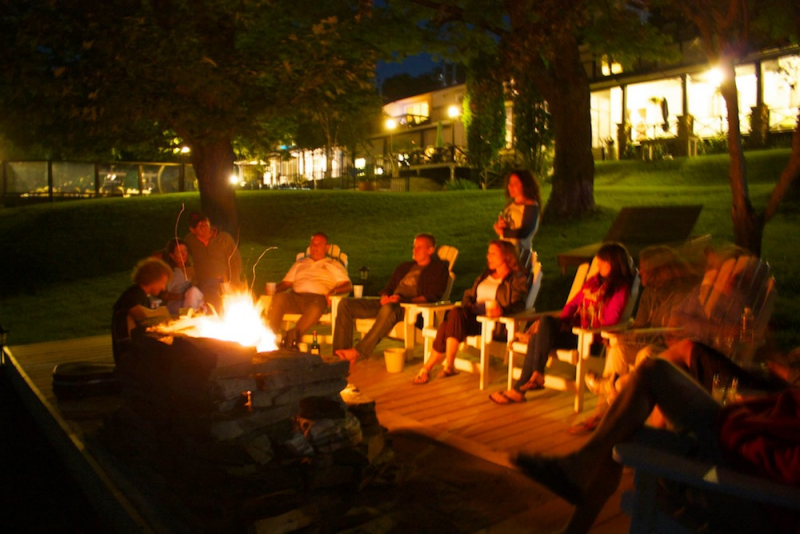 Click Image To View Full Size
Guests at Sir Sam's enjoy an evening around the campfire
World-class experiences featured at the Haliburton Highlands retreat includes specialty fine dining, a unique WaterSpa, and an array of both exhilarating and relaxing activities available year-round.
About Cannabis Hotels
Cannabis Hotels is a travel advisory featuring responsible cannabis-friendly experiences around the globe.
Established in April 2019 Cannabis Hotels believes in the cannabis traveler and the growth of cannabis tourism, providing a complete database of listings that include accommodations, restaurants, lounges and other responsible cannabis-friendly experiences.
Media Contact: Wendy Forwell, Founder and CEO
Telephone: (226) 241-3885
Contact Email: hello@hotelscannabis.com
IG: @cannabishotels
About Sir Sam's Inn & Spa
Located in scenic and tranquil Haliburton, Sir Sam's Inn & Spa is "Ontario's Couples Resort". Along with being one of the most popular couples retreat in the province, the luxury adult-only escape is Canada's first openly cannabis-friendly resort.
Sir Sam's Inn & Spa combines luxury with the classic Northern Ontarian lifestyle, giving visitors a variety of relaxing and outdoor activities to choose from, along with lakeside accommodations.
Media Contact: Jon Massey, Director of Business Development
Contact Email: jon.massey@sirsamsinn.com