Roughrider Acquires Rights to AgraLeaf SA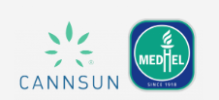 May 10, 2019 / TheNewswire / Vancouver, B.C. - Roughrider Capital Corp. ("Roughrider" or the "Company") is pleased to announce that in exchange for 3,034,000 common shares of the Company, at a deemed price of $0.25 per share, it has entered into an option assignment agreement (the "Agreement") which allows Roughrider to acquire 100% of the shares of AgraLeaf SA ("AgraLeaf"), a private corporation that is currently in the application process for a cannabis cultivation license in Greece. Pursuant to the Agreement, Roughrider can acquire all of the shares of AgraLeaf by paying EUR30,000 to the shareholders of AgraLeaf.
About the Company
Roughrider Capital Corp. is a Canadian investment company that holds a 70% ownership interest in a licensed medicinal cannabis company in Lesotho where it has commenced development of its cultivation operations. The Company also maintains stable oil production through operations in southeastern Saskatchewan. The Company is focused on adding, creating and increasing value through the acquisition and development of value-added assets across a variety of sectors.
ON BEHALF OF THE BOARD
Lewis Dillman
CEO and Director
Cautionary Statements regarding Forward-Looking Information:
Certain statements contained in this press release constitute forward-looking information as defined by law including without limitation Canadian securities laws and the "safe harbor" provisions of the US Private Securities Litigation Reform Act of 1995 ("forward-looking statements"). These forward-looking statements relate to future events or future performance. The use of any of the words "could", "intend", "expect", "believe", "will", "projected", "estimated" and similar expressions and statements relating to matters that are not historical facts are intended to identify forward-looking information and are based on the Company's current belief or assumptions as to the outcome and timing of such future events. Actual future results may differ materially. The Company expressly disclaims any intention or obligation to update or revise any forward-looking statements whether as a result of new information, future events or otherwise except as otherwise required by applicable securities legislation.
1090 Hamilton Street
Vancouver, BC
V6B 2R9
Canada
(604) 638-3477