Click Image To View Full Size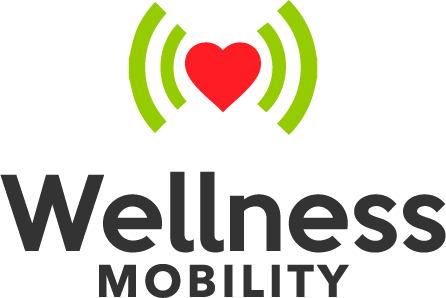 Click Image To View Full Size
March 14, 2019 / TheNewswire / Vancouver, BC
As part of our growing relationship with Flashcoin, Wellness Mobility is happy to announce a new offering of $50 a month Phone plans nationwide payable in Flashcoin. New client acquisition will encourage Flashcoin users to take advantage of No contract, Unlimited North America calling plus five GB of data per month.
After speaking with Eric Halstrom from Wellness Mobility www.wellnessmobility.com several current Flashcoin users expressed excitement and are making the move. Sabah from Chilliwack mentioned, "The ability to keep my existing number, no hidden fees and being able to add another Gig of data for only ten dollars is extremely attractive. The fact I can pay my bill from my Flashcoin app in 2 seconds from anywhere in the world for virtually no fee...Incredible."
Wellness Mobility has been providing Mobility and Health benefit packages in Western Canada for over two years. The chance to offer payment solutions like Flashcoin to our ever growing client base that are constantly seeking ways to utilize their Crypto holdings in a practical and efficent way was a attractive.
Wellness Association provides a simple cell phone benefit to members. We do this as a matter of goodwill and promotion. We are not a cell phone company. But do have relationships with carriers that allow us to offer the following to our members:
Wellness Association provides the following features for members who use the mobility benefits
Unlimited calling to Canada and the United States
5gb of shareable data per line
$10 per GB in case of overage
$5 per GB paid in advance
Variable Roaming passes, access to travel passes at corporate plan rates
30 day revolving term of service provided by major Canadian carrier
Wellness Association Members agree to
Pay $50 per month for access + applicable taxes each month
The integration between Wellness Mobilty and Flashcoin means that instant global payments are now available via the Flashcoin App available for Android users and iOS users under Coinodes Flashwallet. As an added bonus for the average user, The Flashcoin wallet allows the use of Flashcoin,BTC,LTC,ETH and Dash.
FLASH is a leading community coin protocol based on Bitcoin and Litecoin technology, optimized for ease of use, speed and throughput. FLASH is designed to be the "Majority World Coin" because it is a community entirely run by volunteers from all over the world. Flashcoin focuses and excels at settlement. Flash is run for and by the community. The FLASH blockchain and wallet system are designed to meet the needs of rapidly growing Majority World countries. The wallet supports 26 languages, 5 Cryptocurrencies + 66 tokens = 71 Crypto Currencies and 32 national (fiat) currency prices.
For complete information about Wellness Mobilty please go to www.wellnessmobility.com
Media Contact:
Eric Halstrom
1-855-263-7883 Ext 6
info@wellnessassociation.org
More information about FLASHcoin and the FLASH community can be found at www.flashcoin.io or Stack@flashcoin.io