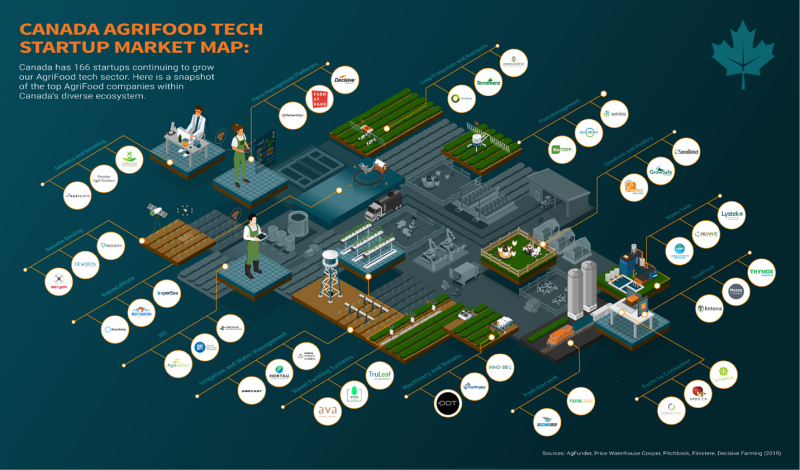 Click Image To View Full Size
Irricana, AB / TheNewswire / May 6, 2019 - Just as it has for most of its history, the ample and multi-leveled agricultural and agri-food sector of Canada continues to play a fundamental role in the country's economy.
Experts predict that all agricultural and agri-food exports from Canada will reach a value of $75 billion by 2025. In fact, the sector employs one out of every eight Canadians and in 2016 generated $111.9 billion - 6.7 per cent of the country's GDP. It is also significant to note that export sales have reached a new high at $56 billion which makes Canada the fifth largest exporter of agri-food products globally.
However, Canada is continuing in its efforts to grow the output of the sector. Canada has a semi-privatized and semi-federalized approach to agricultural development. These two groups play a dual role in funding research and development, applied research and commercialization in the market.
Read more at AgFunder.
# # #
About Decisive Farming
Decisive Farming is a company dedicated to increasing farmers' profitability, sustainability, and technology ease-of-use by providing a single integrated platform that is the farm's primary operating system. The complete solution covers the three core farm functions; Farm Management to improve performance, Precision Agronomy to increase yield and Crop Marketing to grow farmer revenue. Decisive Farming's platform currently has over five million acres representing 1.5 billion in annual production and is being used on forty different crop types in North America. The company is headquartered near Calgary, Alberta and has strategic partnerships with the leading distributors across the agriculture value chain. To learn more about Decisive Farming please visit DecisiveFarming.com and follow us at @decisivefarming
-30-
Media contacts
Breanne Baker
Decisive Farming
403-479-0810